We spent two wonderful weeks in Austria with our son Richard, his wife Martina, and their four offspring, Julia, Benjamin, Michael and Doris Joy. The picture below was taken in a restaurant the evening before our return flight.



One factor that motivated us to make the trip was the graduation of Julia as a kindergarten teacher. She did so well, we encouraged her to consider going for a Masters or even a Doctorate!

She has her driver's license and can even park in tight places!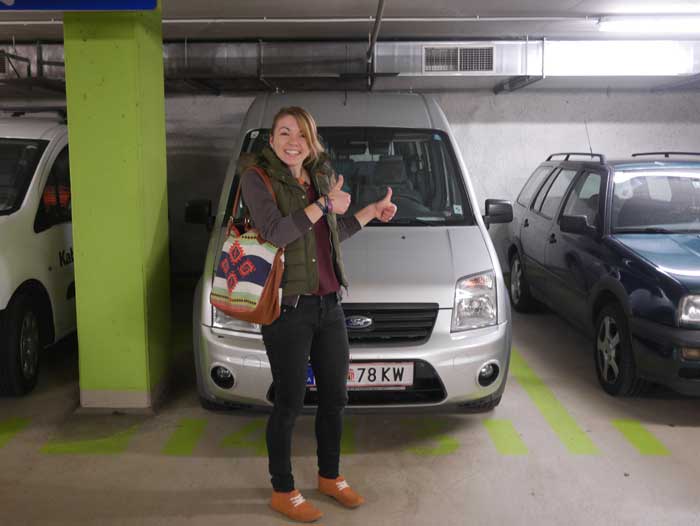 It was a privilege to visit the church in Vöcklabruck on Sunday and see how God is blessing. We had a part in its founding 30 years ago. There were about 120 in attendance including many young couples and youth. The music and message were great! We were happy to see that ground has been broken in preparation for construction of a new church building located on the main highway of the city. They have been meeting in a rented hall (photo below taken 7 years ago).

Our first trip was into the Salzkammergut where we wandered around the lovely Schwarzensee ("see" in German means "lake"). The Salzkammergut region is where Alpine scenes in the Sound of Music were filmed. There are 76 lakes here, all of which have drinking water quality!
Julia is an excellent photographer and always finds interesting subjects to photograph.








We then drove to Ströbl to ride the Alpine Slide which has a magnificent view of the Alps and Wolfgangsee. The sign below has an interesting interpretation of "Achtung!" (normally translated "Attention!"). Afterwards we enjoyed ice cream and took pictures in the town of St Wolfgang.













On the way back to the house, we stopped to try a large swing.



We visited a lovely garden show in Bad Ischl. As an ardent gardener, Verna especially enjoyed this visit but there is not enough space here to properly display it all.





When our granddaughter heard that we were driving to Linz to meet with our former youth group, she asked if she could go. Her Mom explained that members of our former youth were now retired grandparents, so she changed her mind! Franz and Elsa went out of their way to prepare this event and we really enjoyed every minute. I should add that Franz also drove over 7 hours to pick us up at the airport and drive us to our son's home. Then I forgot my camera in his car, so he drove another hour to bring it to me! Thank you Franz!











Representatives of 8 families attended the gathering who belonged to our youth group in the seventies. They collectively have 16 children and 23 grandchildren today!

On our second Sunday, we attended our former church in Ampflwang. I preached and they all understood my German after several years without practice. We were thankful that the church is still strong and growing with many young couples and children. This is amazing when one considers that the church has not had a pastor for ten years! The young man who led the service is the grandson of one of the original members and his children are the great-grandchildren.



Thursday, May 14 was Christ's Ascension Day, a national holiday in Austria. Good friends from Graz came to visit us and we had a delightful time with them as did the kids.

In the morning, we visited a mill with four water wheels where expert craftsmen made the world's best scythes for 400 years! Three large hammers have been restored and a guide demonstrated how scythes were made. Here are just a couple of the pictures we took. It is located in Scharnstein, Upper Austria.





We had a delicious meal in a rustic Alpine restaurant.











The next stop was Almsee. Melting snow from surrounding mountains and recent rainfall created high water and we had to wade through it in places.















It was overcast when we returned to the cars, so we were surprised to see someone filming the scenery - with a drone!














This unique aircraft not only had a remotely operated digital film camera, but also carried a GPS. If the drone got out of range, the GPS would guide it back to the starting place. The operator wore special goggles and there was a tripod-mounted monitor where you could see exactly what was being filmed. The guys were especially fascinated, but Doris was more interested in a lady's nice golden retriever.
Two days later, the video was posted on YouTube complete with appropriate Austrian yodeling! You can watch it here and enjoy our trip too!